Clean and Green Energy Efficiency at CMC
Corcoran Management Company has been ahead of the curve and a recognized leader in energy conservation among the Multi-Family segment in the real estate industry. Are you looking for a place to call home that is environmentally friendly and saves you money? Look no further and join a Corcoran community today!
High Efficiency Boilers, LED lighting and Low Flow Water Fixtures have been the CMC standard for as long as these items have been available resulting in a companywide culture of energy conservation. High efficiency boilers are an effective tool in saving the environment because they last much longer than standard boilers and they also reduce costs for heat. Score for our residents who don't have to pay for the dreaded high heat bills in those cold winter months!
In the same vein, CMC has also reduced costs and become more eco-friendly with LED lighting installed throughout our properties in addition to Low Flow Water Fixtures for sinks, toilets, and shower heads to conserve water. CMC is diligent when it comes to energy efficiency in order to make the best investment not only for our company, but also for our residents.
Our culture of energy saving is attributed to accomplishing national recognition in the U.S. Department of Energy Efficiency's Better Buildings Challenge in addition to achieving LEED and Energy Star Certification at several properties in the Corcoran Management Company portfolio. All of these efforts promote the protection of our environment, cost reduction, and a more sustainable lifestyle for our residents.
Corcoran Management Company Properties with Energy Star Certification
Label Year 2018: Weymouth Commons
Label Year 2020: Beverly Commons, Carlton Oaks, Faxon Commons, Quincy Commons, Shrewsbury Commons, Skyline Commons, Stone Run East, Weymouth Commons East
Corcoran Management Company Properties with LEED Certification
LEED Silver: Parkside Commons, Chelsea Place, The Mastlight, The Commons at Southfield Highlands
LEED Gold: MetroMark, Station Row, Union & West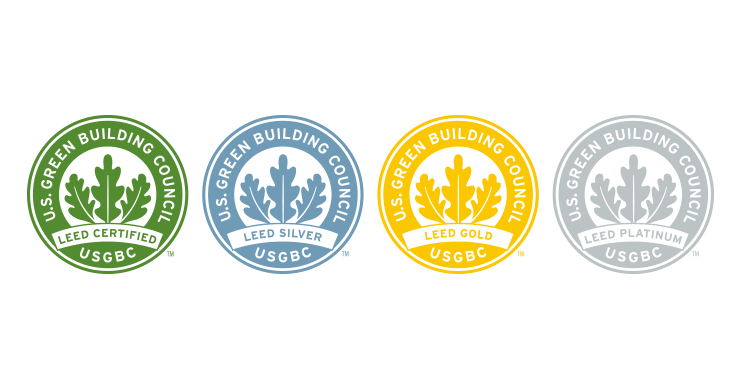 According to Jonathan Owens, CMC's Energy Efficiency Manager, "The recipe for Corcoran Management Company's success with energy conservation initiatives is a commitment from the team at all levels of the company. The Energy Efficiency Committee has high level participation and expertise, resulting in a streamlined approval process for projects and investment. The success is also the result of our continued search for new opportunities and technologies as well as a resolve to be forward thinking to drive a future with even lower carbon emissions."
Jonathan notes that, "A recent development on Corcoran Management Company's energy front is that the Corcoran Energy Efficiency Committee has decided it is time to get ready for the electric vehicle era that is bound to be in full swing sometime in the next 5 to 10 years. We have come to understand that electric vehicle charging is going to be commonplace soon and we have made the decision to be proactive in expanding our own charging station infrastructure." CMC has already installed charging stations at several properties including 50 West Broadway, Mio Weymouth, Union and West, MetroMark, Station Row, and The Mastlight. This is a very large goal and will not happen overnight, but we aim to once again be ahead of the curve on implementing yet another potentially earth saving green technology.
Thank you to Jonathan Owens for his contributions as well as his insight into what he would like to see in the green future of this company. He said, "If I had to name one thing I would like to be the primary focus in 2022, it would be that we spend more time diving into the data that we collect to better understand the residents' habits and to get a better handle on water consumption... Historically, water consumption has always been where the greatest opportunities are to reduce costs and protect the environment. Occasionally we educate our staff and work to engage them in the effort. Due to COVID-19, we missed a year of spreading the word. I would really like to double up our efforts to re-engage the staff in looking for energy saving opportunities." Jonathan said he also looks forward to Preventive Maintenance efforts on wall hung high efficiency condensing boilers in several of our apartment buildings to extend life expectancy and enhance their performance.
Corcoran Management Company has proved that we value the protection of our planet across our apartment communities in order to provide an excellent living environment for all of our residents.
Please visit https://www.corcoranapts.com/communities/ to explore your next move with us into a clean and green apartment home!