Introducing LunenburgCentral.com!


We are excited to announce the official launch of lunenburgcentral.com, the home site of one of the largest and most modern warehouses in the region. This state-of-the-art facility adheres to the highest standards of safety and environmental protection, making it an ideal choice for businesses seeking secure and sustainable storage solutions.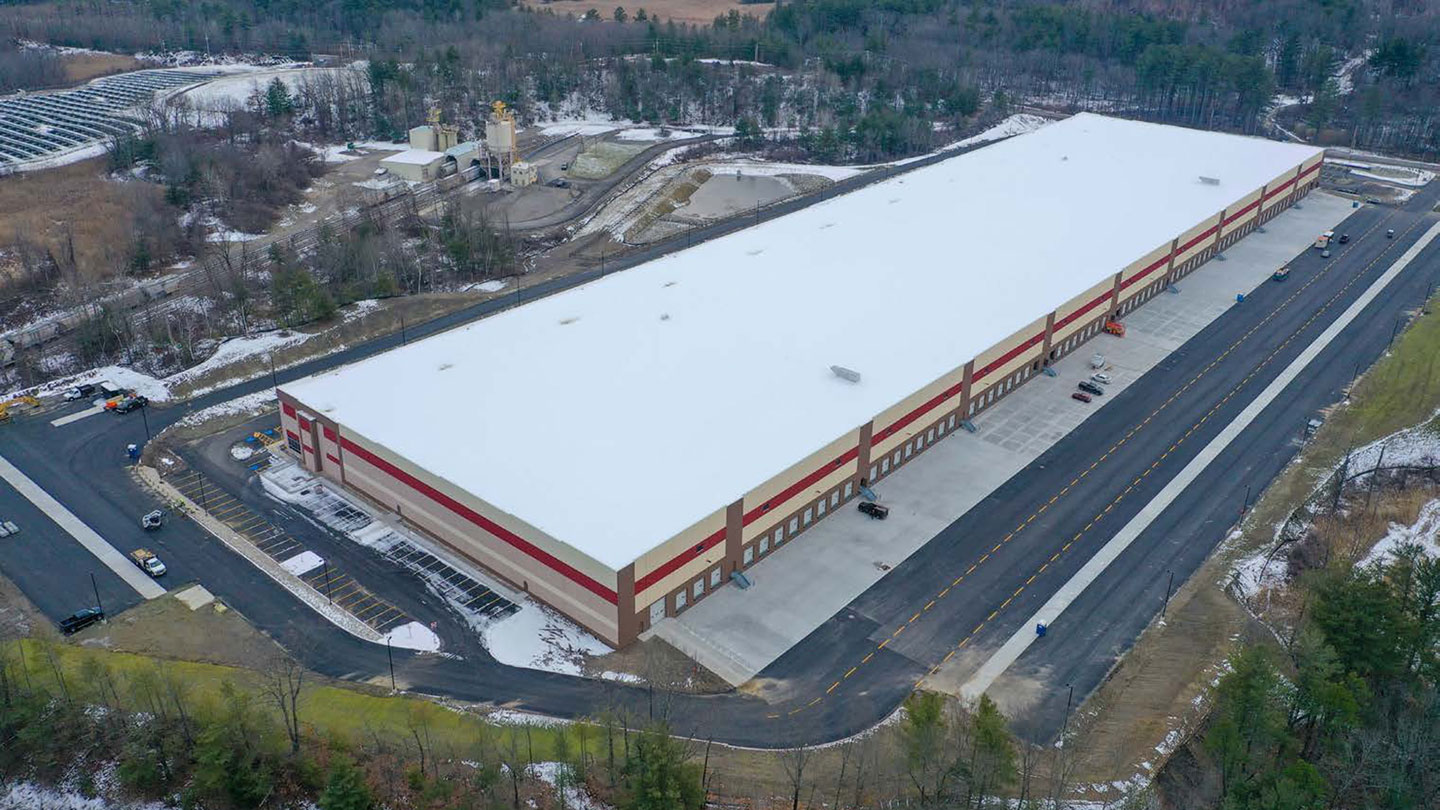 Lunenburg Central, a 372,000 square-foot facility, is strategically located in Lunenburg, Massachusetts, at the heart of the Route 2 Industrial Corridor. The warehouse boasts easy access to major highways, ensuring efficient distribution and transportation of goods. Designed to accommodate a variety of products, from consumer goods to industrial materials, this premier facility is the result of a meticulously planned and executed construction process that began in 2019 and was completed in early 2023.
Sustainability is at the forefront of Lunenburg Central's mission. By prioritizing energy-efficient construction practices, the facility reduces its carbon footprint and minimizes the impact on the environment. The integration of renewable energy sources further underscores the commitment to environmental stewardship, as it helps to decrease greenhouse gas emissions and reliance on fossil fuels. These eco-friendly initiatives not only reflect a responsible approach to warehouse management, but also enable businesses that partner with Lunenburg Central to align with their own sustainability goals and promote a greener supply chain.
Key features of Lunenburg Central Warehouse that set it apart from other facilities in the area include:
Strategic location with exceptional connectivity to major distribution roadways, ensuring seamless distribution and transportation.
71 loading docks, a 36' clear height, and two drive-in doors for efficient shipment and delivery of goods.
Ample outdoor storage and parking spaces, providing tenants with the flexibility and convenience required for their operations.
To learn more about the Lunenburg Central and how our newest facility can cater to your warehousing and distribution needs, please visit our website at www.lunenburgcentral.com or get in touch through Newmark!
Sources:
BLDUP, "Construction Underway on 300k SF Lunenburg Warehouse Project" https://www.bldup.com/posts/construction-underway-on-300k-sf-lunenburg-warehouse-project
ConnectCRE, "Demand Prods Partners to Build $63M On-Spec Warehouse Facility in Lunenburg" https://www.connectcre.com/stories/demand-prods-partners-to-build-63m-on-spec-warehouse-facility-in-lunenburg/
World Construction Network, "Construction Project Newsarticle 233" https://www.worldconstructionnetwork.com/marketdata/construction-project-newsarticle-233/
Worcester Business Journal, "Developer Buys $2M Lunenburg Parcel for Industrial Warehouse Construction" https://www.wbjournal.com/article/developer-buys-2m-lunenburg-parcel-for-industrial-warehouse-construction
High-Profile, "Ground Broken on Lunenburg Distribution Facility" https://www.high-profile.com/ground-broken-on-lunenburg-distribution-facility/